Acupuncture
Acupuncture – It is a safe, gentle and effective treatment that originates from ancient China. Acupuncture is a component of Traditional Chinese Medicine that treats you as a person not just your symptoms and is a powerful tool to support and maintain optimal health.
It involves the insertion of very fine sterile needles in the body at specific points called acu-points. After insertion, the needles are usually left in place for 20 to 30 minutes. Most people find acupuncture a pleasant and deeply relaxing experience.
Prices
Initial Consultation & Treatment
£45 Per Treatment
Plus 30 Minute Tui Na Massage
£55
Tui Na
Tui Na – (pronounced 'twee-nah') is a deep tissue massage that works the same points used in Acupuncture but without the use of needles. It is considered to be the oldest known form of massage or body work. It is a complete healing system that has been used in China for over 2000 years and, like acupuncture, is a component of Traditional Chinese Medicine.
Tui Na is a sophisticated body work that works along the body's energy channels (meridians) with the aim to balance the body's energy flow (Qi) and help the body heal itself and to also maintain good health.
Tui Na techniques and manipulations can be rigorous and treatment often involves applying finger pressure, hands, elbows and knees to brush, knead, and roll areas of the body. During a session, a client may be fully clothed on a massage table or sitting in a chair.
Prices
Tui Na
£35 (30 mins)
Tui Na
£45 (45 mins)
Tui Na
£55 (60 mins)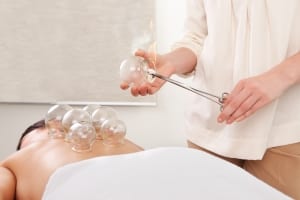 Cupping
Cupping – This treatment involves glass cups being heated and then quickly placed on the skin creating a vacuum. Cupping stimulates blood circulation and loosens tight muscles. There are many benefits to cupping and I often use this to treat tight shoulders, neck and back pain, pain in the shoulder joint and arms, knee and leg pain, to speed recovery time from flu and colds, loosening any tight muscle, relaxation, fatigue, and much more!
Prices
Cupping Treatment
£25 (20 mins)
Cupping with Massage
£45 (45 mins)
Chinese reflexology
Chinese reflexology – Chinese Reflexology is the ancient art of working pressure points on the feet that correspond to different parts of the body. It promotes deep relaxation, improves circulation, reduces pain, soothes tired feet, and encourages overall healing.
Prices
Reflexology
£35 (45 mins)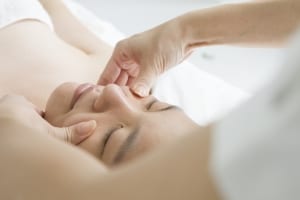 Tui Na Deep Face Massage
Tui Na Deep Face Massage – a deeply relaxing treatment that works on the facial muscles, easing tension, smoothing away lines and increasing elasticity. It can lift and enhance sagging skin, stimulate oxygen flow to facial tissue, and release toxins. The massage is also very relaxing and helps reduce stress in general.
Prices
Tui Na Deep Face and Head Massage
£35 (30 mins)